Chiropractic Techniques are a collection of treatments concerned with manipulating musculoskeletal and nervous systems for improved posture, mobility and pain management.
A licensed chiropractor in Canada is an accredited practitioner by provincial College of Chiropractors which set the standards for accreditation ad the scope of treatment allowed. Most chiropractors. In British Columbia, the CCBC sets the minimum standards for all practicing chiropractors and performs ongoing competency requirements such as continuing education, quality assurance measures and criminal record checks. More information about chiropractors can be found at the College of Chiropractors of British Columbia Website.
Treatments, modalities and offerings: Myofascial Release Therapy, Graded Joint Mobilizations, Spinal and Extremity adjustments, Personalized home exercise programs, Customized biomechanical examination and customized foot orthotics
Adjunct therapies: Kinesiotaping (aka Kin-taping), Instrument Assisted Soft Tissue Therapy, Low-Level Laser Therapy, Interferential Current: Electrical modality for pain, TENS: Electrical modality for pain
Fees (Includes GST):
*New Patients* Initial Assessment and Treatment (45 Minutes): $105
Subsequent Visit (15 Minutes):  $60
Subsequent Visit (30 Minutes): $80
Orthotic Exam and Casting: $450
We accept ICBC and WCB claims!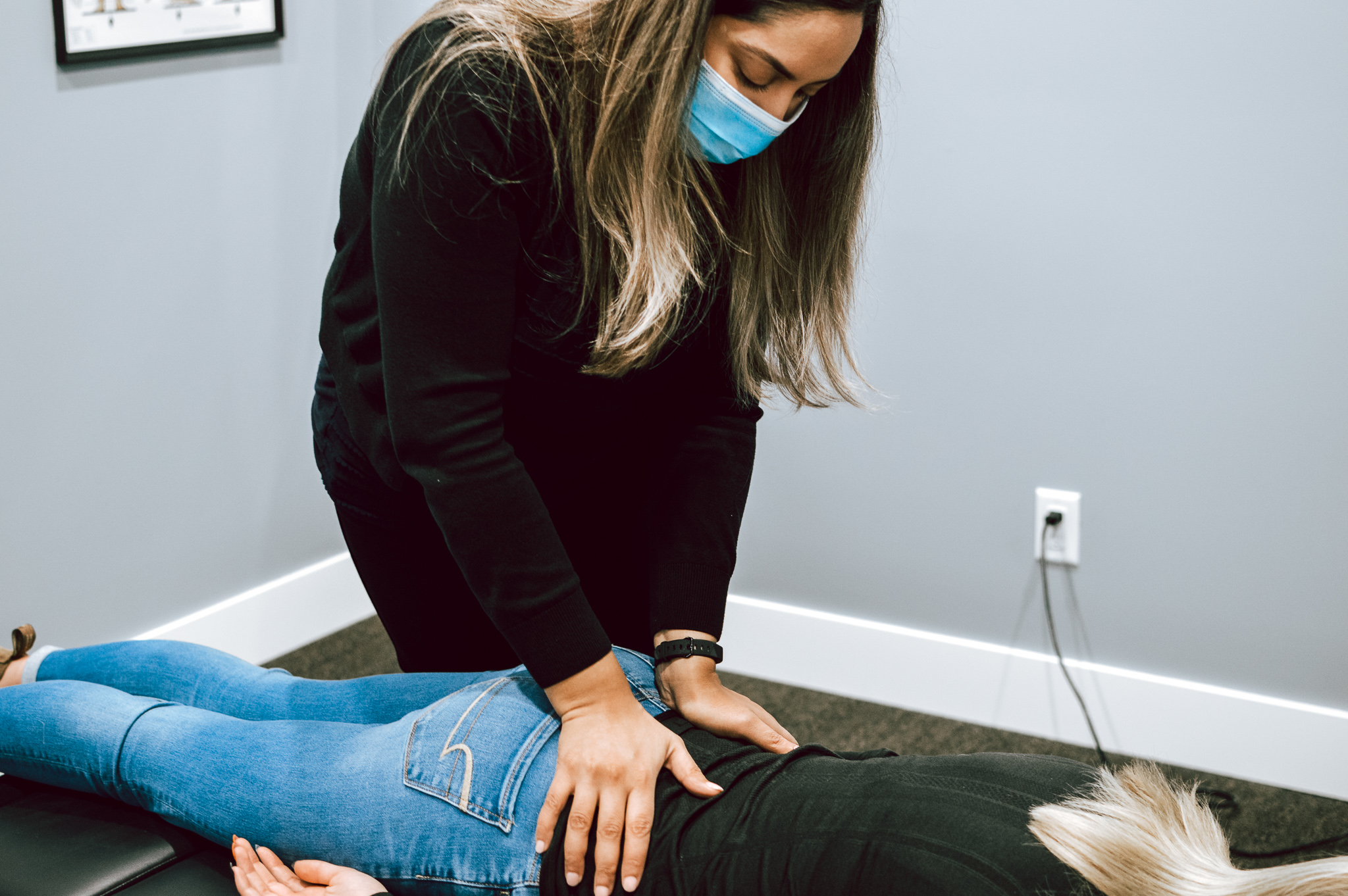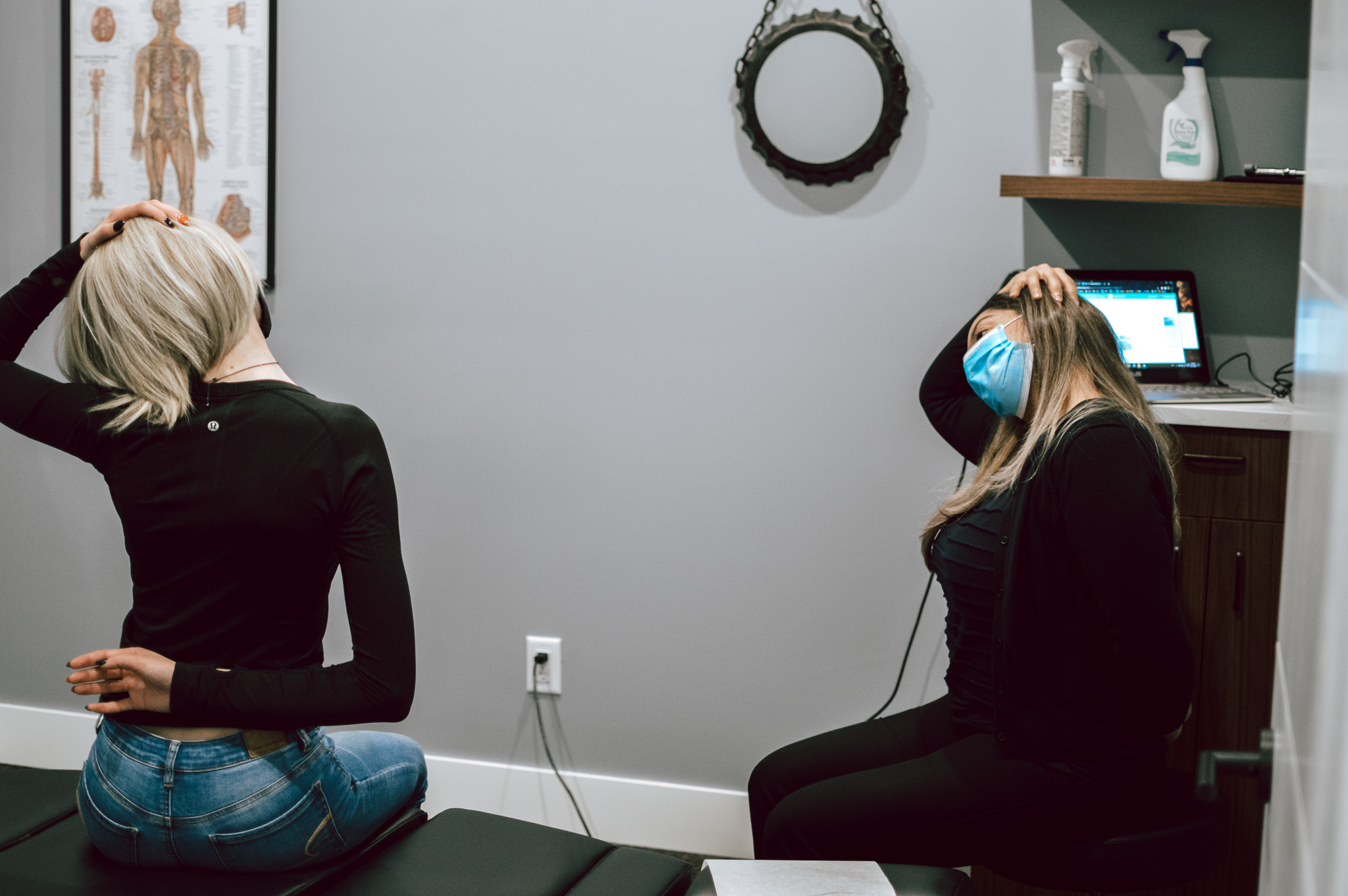 A Typical Appointment consists of an examination, diagnosis, consent agreement, treatment and tips for prevention
A. Examination:
A physical exam is conducted which may mean touching or palpating areas of your body. Your chiropractic doctor will also look for neurological symptoms that could point to an injury involving your nerves. An x-ray or other imaging is recommended in some cases. This will also include some physical tests such as leaning your body to one side and then the other, checking your reflexes and or moving your arms and legs. Depending on your symptoms, you may be asked to wear a gown for examination and treatment purposes.
B. Diagnosis:
The exam provides clues for your doctor as to what is causing the problem. After all of this information is gathered, your doctor will provide you with a diagnosis. If your doctor suspects that your problem is not caused by the spine, you may be referred to a specialist or other health care provider.
C. Informed Consent:
Your doctor will discuss the informed consent form with you and request your signature before you continue treatment. Informed consent is about ensuring the patient is clear as to the diagnosis, treatment options and anticipated outcomes of the treatment.
D. Treatment:
A treatment plan including the types of treatment and how many visits are proposed and discussed. Your doctor will make sure you understand what this means. Once you understand your treatment plan and feel comfortable moving forward, your doctor will perform the treatment, which may consist of a chiropractic adjustment. Adjustments are generally performed on a chiropractic table, similar to a massage table.
E. Prevention:
How did you end up in this situation? Your doctor will help you identify the cause of your condition, whether it is from poor posture while studying, a repetitive strain injury from the workplace or anything else in between. Exercises and lifestyle advice will accompany your treatment plan. The goal is to get you well and keep you well.
Furthermore, after treatment you may feel some discomfort or fatigue but this should not last more than 24 hours. Many patients feel relief and increased mobility immediately after treatment while others notice changes more gradually.
F. Outcomes: If you follow your treatment plan, you should notice a change in your level of pain or mobility within 3 to 5 visits and maximum recovery within on average 6-8 visits* depending on the nature of the condition or injury. Your Doctor of Chiropractic will review and discuss what you can expect from your treatment. Although the Provincial average is 6-8 visits, the range is large with some patients responding much quicker and a few taking much longer.
Cancellation Policy
We require 24 hours notice when cancelling an appointment. We charge a cancellation fee equal to 100% of the treatment fee to all late cancellations and no-show appointments. We urge you to call the clinic as soon as you know to avoid a cancellation fee.