Amanda Wilson, LMT, RMT
Clinic Director
Amanda grew up in the lower mainland and after post secondary education wanted to pursue a career in healthcare. She graduated from the Maui School of Therapeutic Massage in 2007. She worked as a Licensed Massage Therapist and took courses in orthopaedic techniques in order to enhance her skills. Upon returning to Canada, Amanda opted to complete the 3000 hour RMT program at the West Coast College of Massage Therapy in New Westminster. Since graduating in 2013, Amanda has spent time honing her skills in many different areas of massage, some including sports, ICBC injuries, prenatal care, PTSD, and pain management. It is through her different experiences that she focused in on her passion for Women's Health.
Amanda believes continuing education is an essential part of being an RMT.
She is passionate about being able to help her patients reduce their pain and increase their quality of life.
When not treating patients, Amanda enjoys spending her time with her young family outside in the fresh air, traveling to foreign lands, doing DIY's around the house, and eating delicious food.
Dr. Ling Voon
Naturopathic Physician
Dr. Voon is a naturopathic physician whose goal is to support her patients in achieving physical, mental and emotional health. She has a Bachelor of Science from the University of British Columbia and graduated from the Boucher Institute of Naturopathic Medicine. She is licensed by the College of Naturopathic Physicians of British Columbia (CNPBC) and is a member of good standing with the British Columbia Naturopathic Association (BCNA) and the Canadian Association of Naturopathic Doctors (CAND).
Dr. Voon's goal is to help her patients live a healthy and fulfilling life by helping them attain physical, mental and emotional well-being. Each person is unique, as is his or her journey towards wellness. Dr. Voon believes in treating her patients as people, not just as a disease. By combining natural and traditional therapies with current scientific knowledge and advancements, Dr. Voon addresses the root cause of her patients' illnesses and provides long-term solutions for their health.
Dr. Jaspreet Kalsi, D.C.
Chiropractor
Dr. Kalsi's experience with chiropractic began when she was a teenager and was experiencing low back and foot pain. After witnessing the benefits of chiropractic care, she decided that becoming a chiropractor was what she wanted to do for the rest of her life. She began her journey as a chiropractor at New York Chiropractic College in January of 2012, where she graduated in March 2015 with Summa Cum Laude honours and as valedictorian of her class. Following graduation, Dr. Kalsi moved back to her beautiful home of British Columbia to help serve her local community.
Dr. Kalsi believes that everyone can benefit from chiropractic care. Her approach to care involves assessing and treating each individual as a whole and creating treatment plans tailored to each individual's health care goals. In addition to adjustments, Dr. Kalsi loves to use various soft tissue techniques, including therapeutic stretches and rehabilitation programs, in order to optimize a patient's wellbeing and keep them injury-free.
Tara Maslak
Registered Massage Therapist
Tara Maslak, RMT is a graduate of the Registered Massage Therapy Program from the West Coast College of Massage Therapy. She is passionate in helping patients achieve their wellness goals. She enjoys focusing her treatments on restoring and maintaining tissue mobility and health. She provides individualized treatments and plans using modalities such as myofascial release, soft tissue manipulation, trigger point release, facilitated stretching, and Swedish massage. Tara also believes in patient education and a homecare plan of stretching, strengthening with hydro is an important part of the wellness journey.
In her free time, Tara enjoys hiking, learning new things and spending time with her family.
Carly Bridle
Registered Massage Therapist
Carly Bridle, RMT graduated from Douglas College with a Diploma in Sports Science specializing in Kinesiology in 2016. After graduation, she decided to pursue a career in Massage Therapy with the desire to help others improve quality of life and restore overall functioning of the body. In 2017, she graduated from the Registered Massage Therapy program at Vancouver College of Massage Therapy and began practicing in 2018.
In her practice she has assisted patients in management of chronic pain, sport injuries, MVA injuries, headaches, low back pain, postural imbalances, prenatal care and more. When creating treatment plans, she works with her clients to reach their health and wellness goals by assessing the whole person, using a variety of treatment approaches, and providing relevant home care.
Outside of massage therapy, Carly enjoys teaching fitness classes and staying active by weight training, running, cycling, hiking, and kayaking.
Jessica Hale
Registered Massage Therapist
Jessica has always had a passion for massage. Whether treating friends, family, or coworkers, she always loved finding ways to make them feel better. She successfully graduated from the West Coast College of Massage Therapy in August 2019 and completed her registration exams in November. Since then, she has had the opportunity to work with a variety of patient concerns and conditions including prenatal, postnatal, sports massage, chronic pain, soft tissue damage, neurological conditions, and general day to day tension. 
In her free time, Jessica tries to be an active member in the community through different volunteer initiatives. She also enjoys hiking, playing board games, and spending time with her friends and family.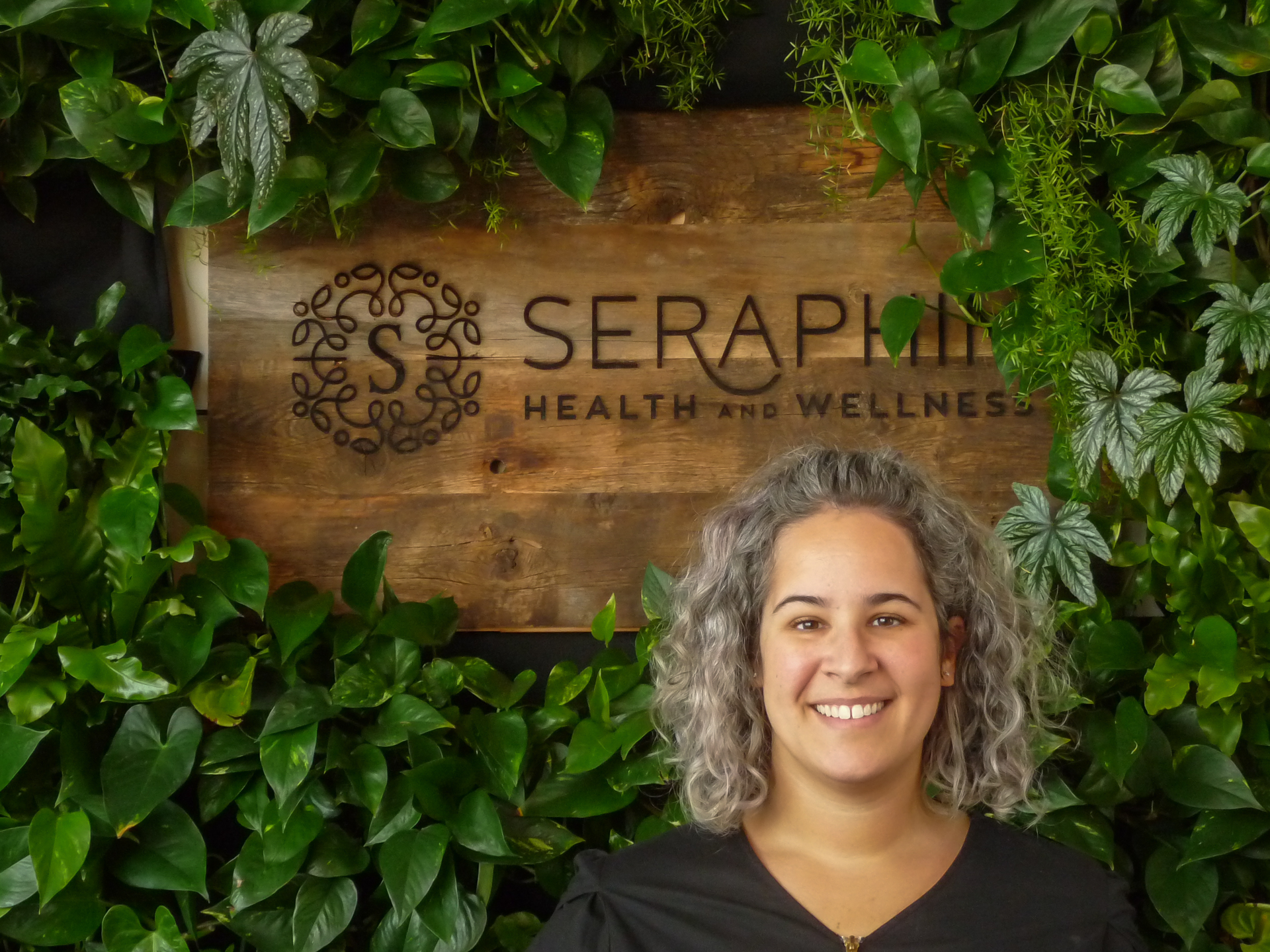 Jessica Neufeld
Director of Operations
Jessica is an experienced Human Resources and Operations Manager. In her role, Jessica looks after the overall operations and well being of practitioners and staff at the clinic. You can often see her answering the phones, booking, and recruiting the very best to serve our patients.
Jessica endeavors to support our practitioners and employees so that we can provide the very best for our patients.
Catherine Warren
Office Manager
Catherine has a passion for health care. Taking after both her parents in this field, Her first experience was volunteering for a hospital in their extended care unit. She graduated from UBC with a B.A. in Sociology. She says it fits well as she just loves dealing with people.
She has been honing her skills for the past 15 years in leadership and management in the non-profit realm. As our office manager, her goal is to make everyone feel comfortable in our space and provide excellent customer service.
Supreet Kaur
Administration
Supreet received her diploma in Health Administration from Northern Lights College in 2018. She has a dentistry background, a keen interest in the administrative field and passion for public health. During her time in college at Northern Lights, she took part in several fundraising projects, and while pursuing her Bachelor of Dental Surgery in India, she participated in camps organized for the schools and rural communities to bring oral health awareness.
In her free time, Supreet likes to listen to music, watch movies, read books, and explore the world!