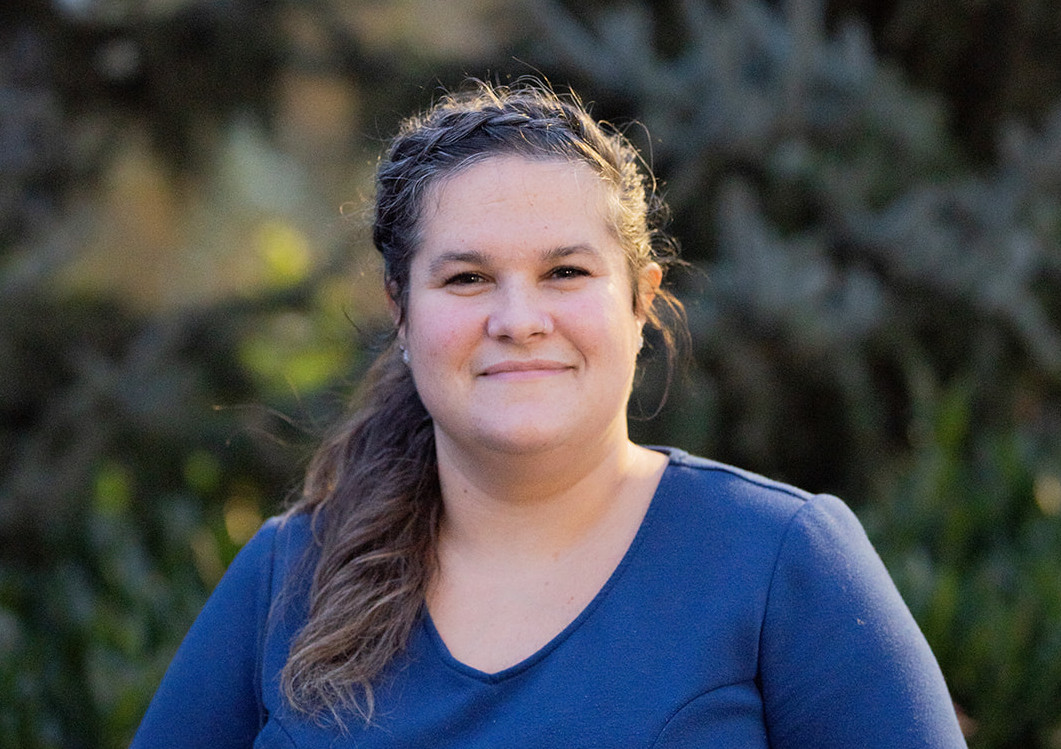 Amanda Wilson, LMT, RMT
Clinic Director
Amanda grew up in the lower mainland and after post secondary education wanted to pursue a career in healthcare. She graduated from the Maui School of Therapeutic Massage in 2007. She worked as a Licensed Massage Therapist and took courses in orthopaedic techniques in order to enhance her skills. Upon returning to Canada, Amanda opted to complete the 3000 hour RMT program at the West Coast College of Massage Therapy in New Westminster. Since graduating in 2013, Amanda has spent time honing her skills in many different areas of massage, some including sports, ICBC injuries, prenatal care, PTSD, and pain management. It is through her different experiences that she focused in on her passion for Women's Health.
Amanda believes continuing education is an essential part of being an RMT.
She is passionate about being able to help her patients reduce their pain and increase their quality of life.
When not treating patients, Amanda enjoys spending her time with her young family outside in the fresh air, traveling to foreign lands, doing DIY's around the house, and eating delicious food.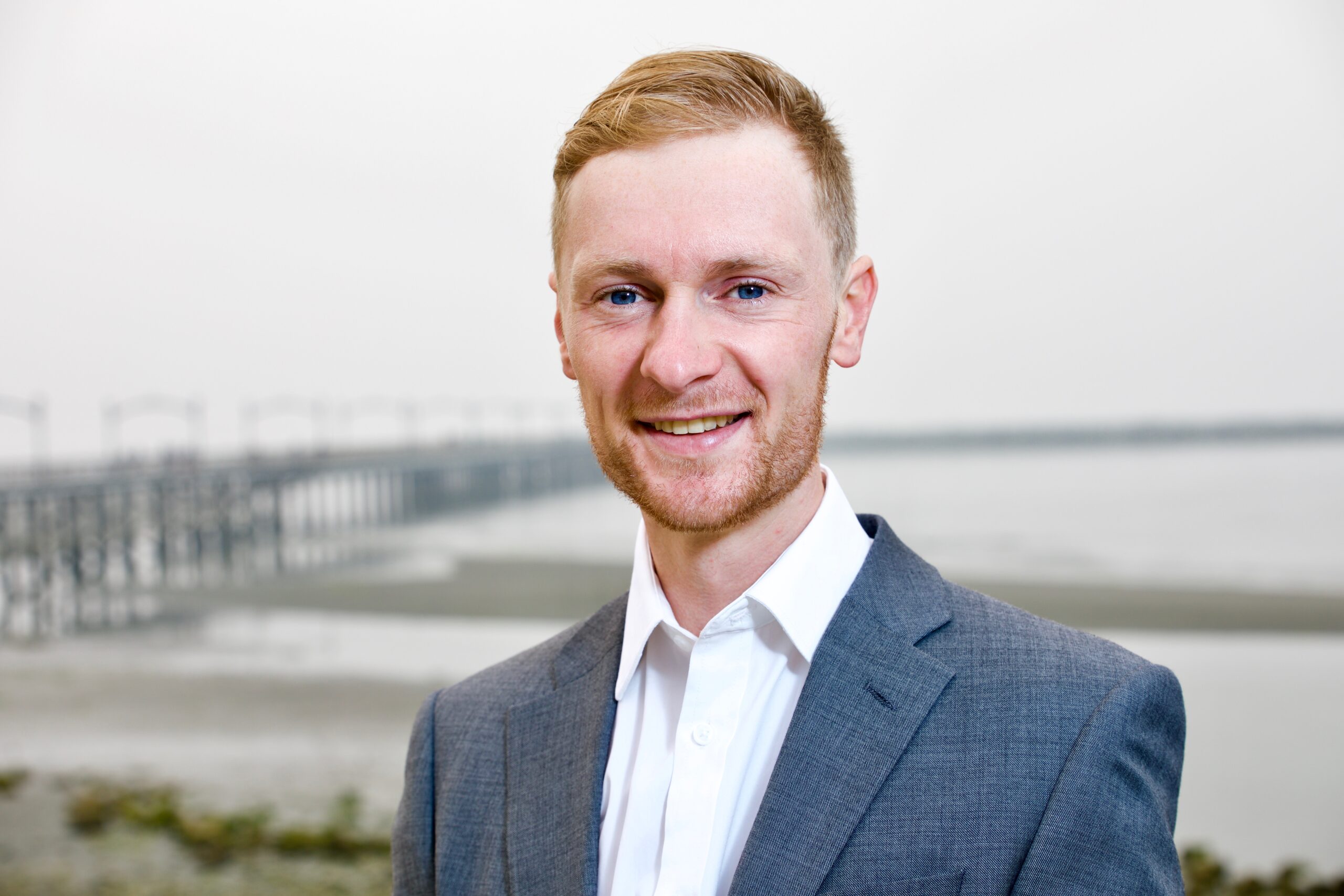 Dr. Braedon Cashion
Naturopathic Physician
Dr. Cashion's experience as a naturopath stemmed from an early age having grown up as the son of a naturopath.  His aptitude for learning about health, fitness, and life science has been a lifelong journey.  As a fully licensed naturopath, Dr. Cashion helps you discover exactly what the right support for your health is as an individual!
Out of the clinic you may find Dr. Cashion out running, cycling or at the gym.  He also enjoys playing piano and guitar.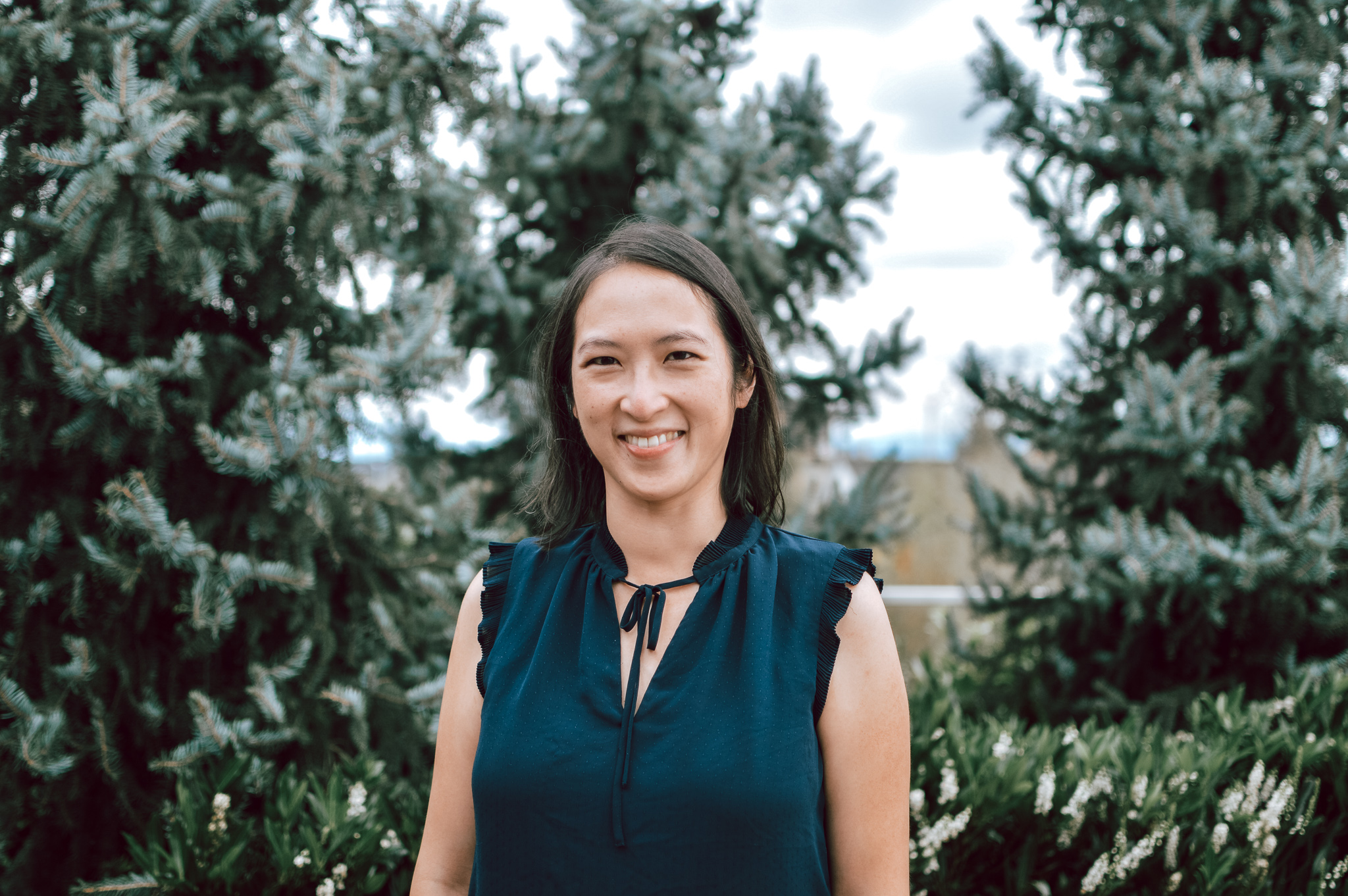 Dr. Ling Voon
Naturopathic Physician
Dr. Voon is a naturopathic physician whose goal is to support her patients in achieving physical, mental and emotional health. She has a Bachelor of Science from the University of British Columbia and graduated from the Boucher Institute of Naturopathic Medicine. She is licensed by the College of Naturopathic Physicians of British Columbia (CNPBC) and is a member of good standing with the British Columbia Naturopathic Association (BCNA) and the Canadian Association of Naturopathic Doctors (CAND).
Dr. Voon's goal is to help her patients live a healthy and fulfilling life by helping them attain physical, mental and emotional well-being. Each person is unique, as is his or her journey towards wellness. Dr. Voon believes in treating her patients as people, not just as a disease. By combining natural and traditional therapies with current scientific knowledge and advancements, Dr. Voon addresses the root cause of her patients' illnesses and provides long-term solutions for their health.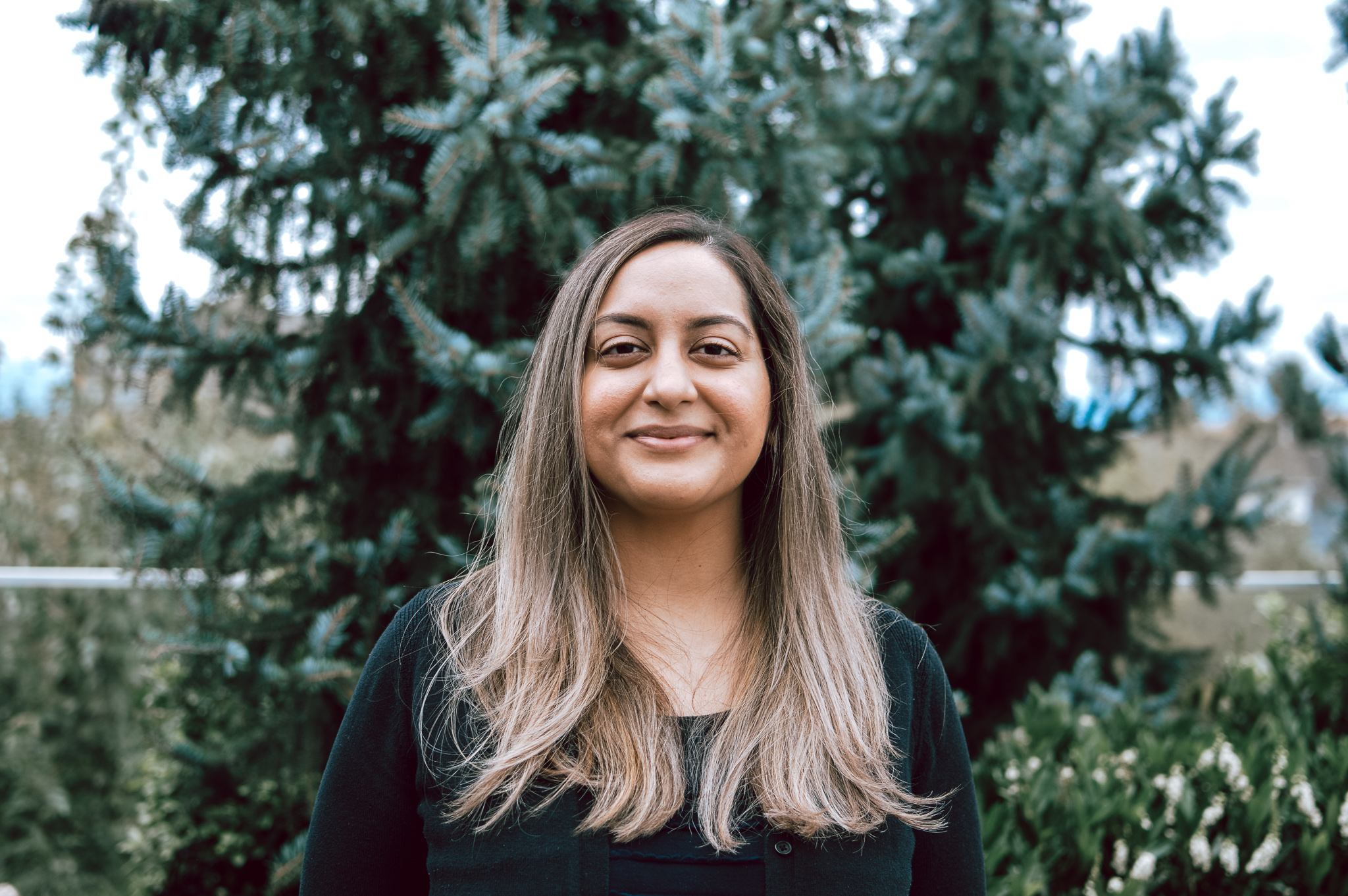 Dr. Jaspreet Kalsi, D.C.
Chiropractor
Dr. Kalsi's experience with chiropractic began when she was a teenager and was experiencing low back and foot pain. After witnessing the benefits of chiropractic care, she decided that becoming a chiropractor was what she wanted to do for the rest of her life. She began her journey as a chiropractor at New York Chiropractic College in January of 2012, where she graduated in March 2015 with Summa Cum Laude honours and as valedictorian of her class. Following graduation, Dr. Kalsi moved back to her beautiful home of British Columbia to help serve her local community.
Dr. Kalsi believes that everyone can benefit from chiropractic care. Her approach to care involves assessing and treating each individual as a whole and creating treatment plans tailored to each individual's health care goals. In addition to adjustments, Dr. Kalsi loves to use various soft tissue techniques, including therapeutic stretches and rehabilitation programs, in order to optimize a patient's wellbeing and keep them injury-free.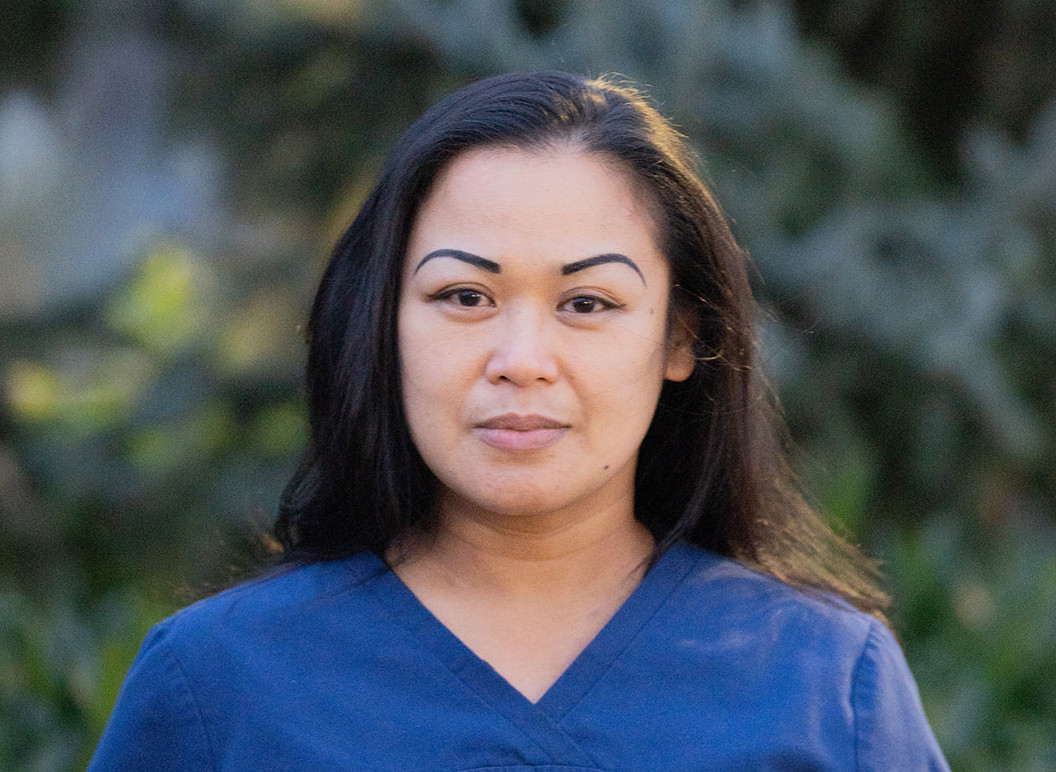 Leila Montemayor
Registered Acupunturist
Leila strongly believes in the body's natural ability to heal itself if provided the right conditions to do so. This philosophy has led her to a career in Traditional Chinese Medicine particularly in acupuncture, being able to correct the body's imbalances by promoting proper circulation. Such benefit can be seen in how she would alleviate pain by needling specific points in the body that are away from the painful spot like needling the hand for a whiplash thus avoiding further trauma in the area.
She completed her Acupuncture diploma from Tzu Chi International College of Traditional Chinese Medicine and is continuing her Doctor of Traditional Chinese Medicine education from the same institution. Currently, she is registered with the College of Traditional Chinese Medicine Practitioners and Acupuncturists of BC.
During her free time, Leila loves going to Zumba, yoga, and other group fitness exercises. And on a sunny weekend, you would most likely see her hiking trails, camping or paddling with her kids and friends.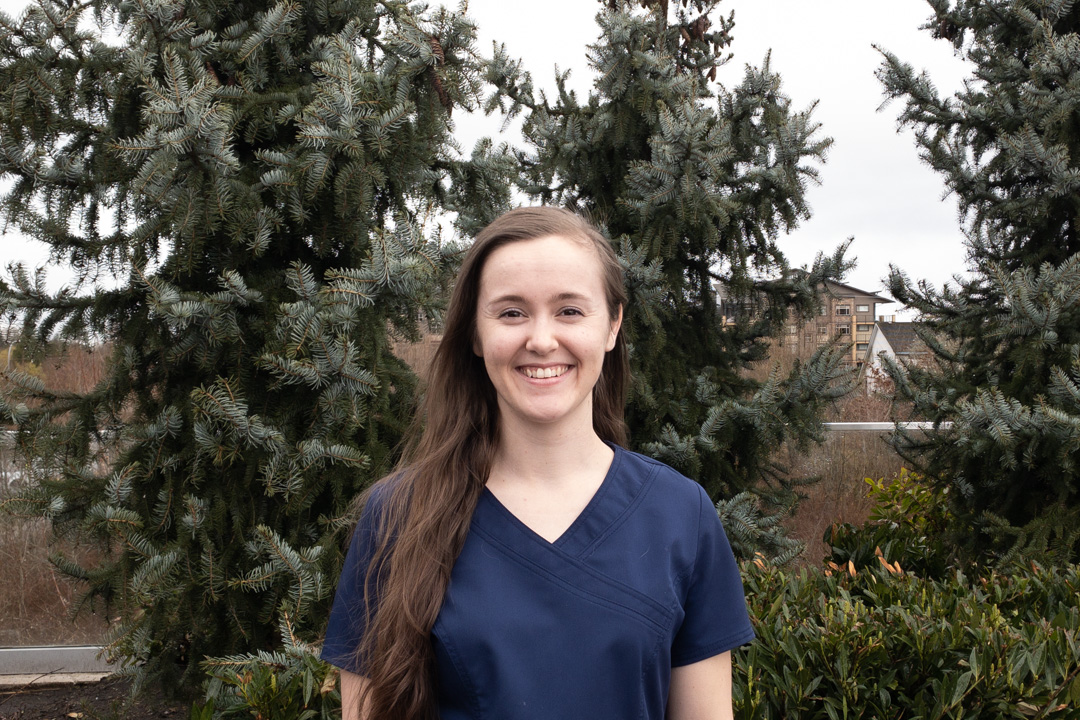 Renée Van Ramshorst
Registered Massage Therapist
Renée Van Ramshorst graduated from Columbia Bible College in 2014 with a diploma in Caregiving and Counseling. After completing this program, she wanted to have a more hands-on impact in the health and well-being of those around her. She went on to graduate from the West Coast College of Massage Therapy program in BC in 2015.
Having experienced many injuries playing competitive sports growing up and seeing the benefits of physical therapies on the healing process, she enjoys coming alongside her patients to work through the physical barriers they are facing. From sports injuries, chronic conditions, and work strains, to stress relief, pregnancy changes, and general well-being, she enjoys every aspect of patient care. She believes massage therapy, alongside other physical therapies, is an important part of maintaining a healthy body. Life keeps us busy and it's important to take time to rest, relax, and slow down!
Renée enjoys anything outdoors, having grown up in BC, hiking, snowboarding, being active, and fresh air are an integral part of her lifestyle. When she's not in the clinic you'll find her outside with a good cup of coffee in hand!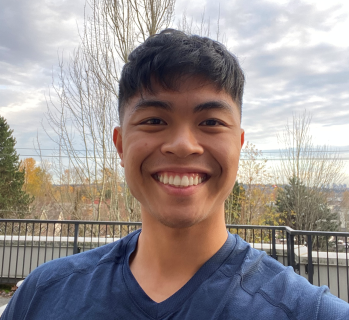 Cedric Deduque
Registered Massage Therapist
Cedric graduated from WCCMT in 2019 and began practicing at the start of 2021. He always had a fascination for sports, human anatomy, and biology. He enjoys the physical manipulation aspect of massage therapy and its diverse effects it has. He strives to help improve or rehabilitate a patient's conditions so they can happily recover. His many hours of outreach while in school granted him valuable experience in areas including geriatric care, pregnancy, sports, and neurological/orthopedic conditions.
Before even studying to become an RMT, Cedric already had the casual passion to give massages to friends and family since high school. In addition, he finds that his other hobbies like dancing, singing and strength training contributes to his own wellbeing as well as having the physical and emotional energy to work as an RMT. To him the right balance of dopamine is vital for both physical and mental wellbeing!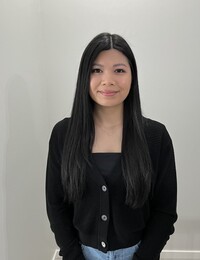 Graciela Carino
Registered Massage Therapist
Graciela graduated from the 3000 hour Massage Therapy program at West Coast College of Massage therapy in 2013. She has experience working with different types of conditions such as pregnancy (prenatal and postpartum), whiplash, sports injuries, neurological, and orthopedic conditions. She believes that massage therapy can assist in pain management and rehabilitation.
During her studies at WCCMT, Graciela gained exposure to different settings such as Vancouver General Hospital (Burns, Plastic and Trauma unit), BC Women's Hospital, Friends for Life Society, South Granville's Senior Centre, the BMO marathon, and WCCMT's student clinic. From these experiences, it provided her a better understanding of the benefits of massage therapy.
Outside of massage therapy, Graciela enjoys travelling, watching movies, and spending time with her family and friends.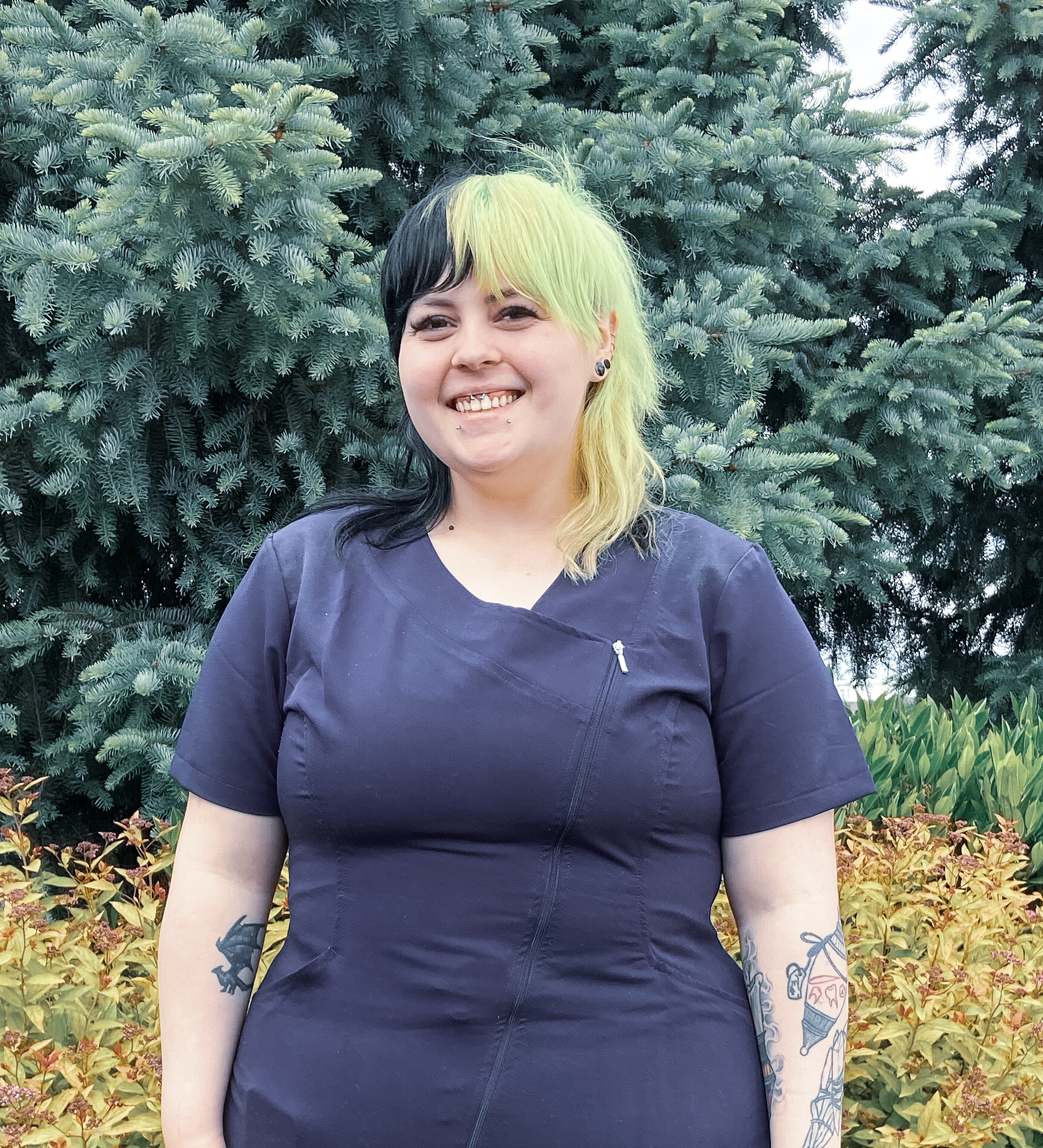 Emily Halliday
Registered Massage Therapist
Emily graduated from the West Coast College of Massage Therapy in New Westminster in 2015. Through a program in high school, they worked with a multidisciplinary clinic exposing them to a variety of physical health care disciplines. This was when they decided Massage Therapy would be the avenue they wanted to follow. Working at the clinic gave Emily an appreciation of the aches and pains felt while working a desk job and found out how much massage can help with the associated symptoms.
Emily has taken a variety of continuing education over the last few years primarily focusing around perinatal and pediatric health, specifically infant and pediatric, pre/post natal, caesarian scar treatments, as well as learning about benefits of pelvis floor physio referrals. Emily has gained a great appreciation for working in the field of pregnancy, gaining the most experience through clinical outreach at BC Women's Hospital. 
One of the most important things to Emily is being an open and safe practitioner supporting our LGBTQIA2S+ community, caring for all genders, expressions, and sexualities. Having personal experience in the community and educated in the physical changes in the body when transitioning or taking external hormones.
Currently Emily is working on their education to become a doula.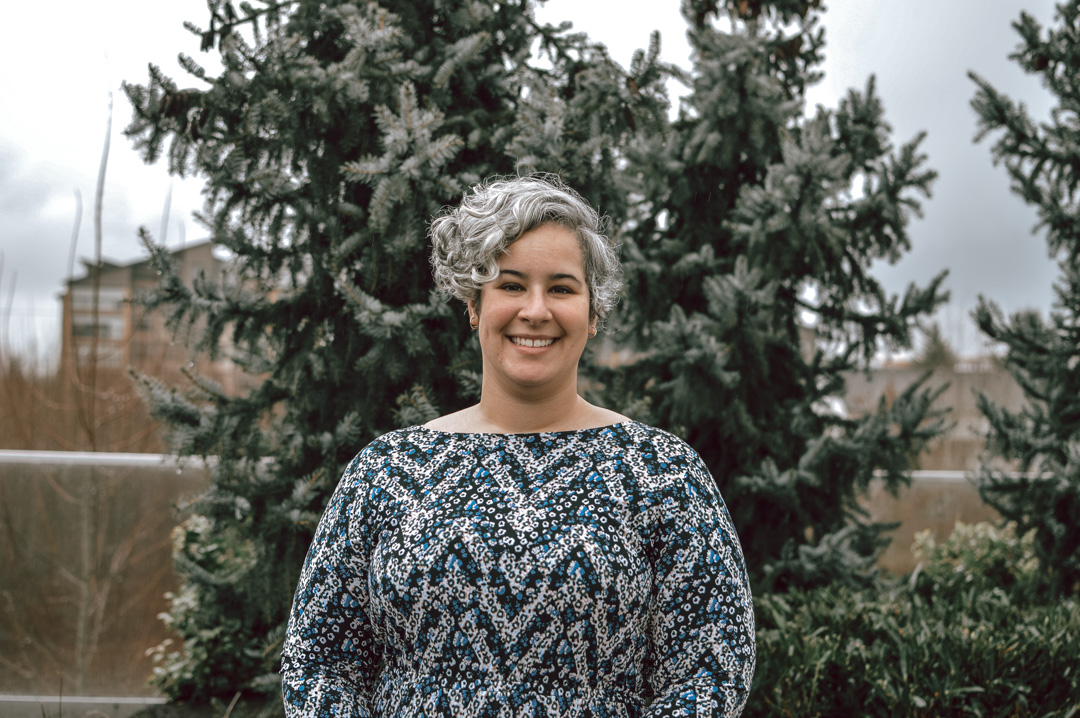 Jessica Neufeld
Director of Operations
Jessica is an experienced Human Resources and Operations Manager. In her role, Jessica looks after the overall operations and well being of practitioners and staff at the clinic. You can often see her answering the phones, booking, and recruiting the very best to serve our patients.
Jessica endeavors to support our practitioners and employees so that we can provide the very best for our patients.