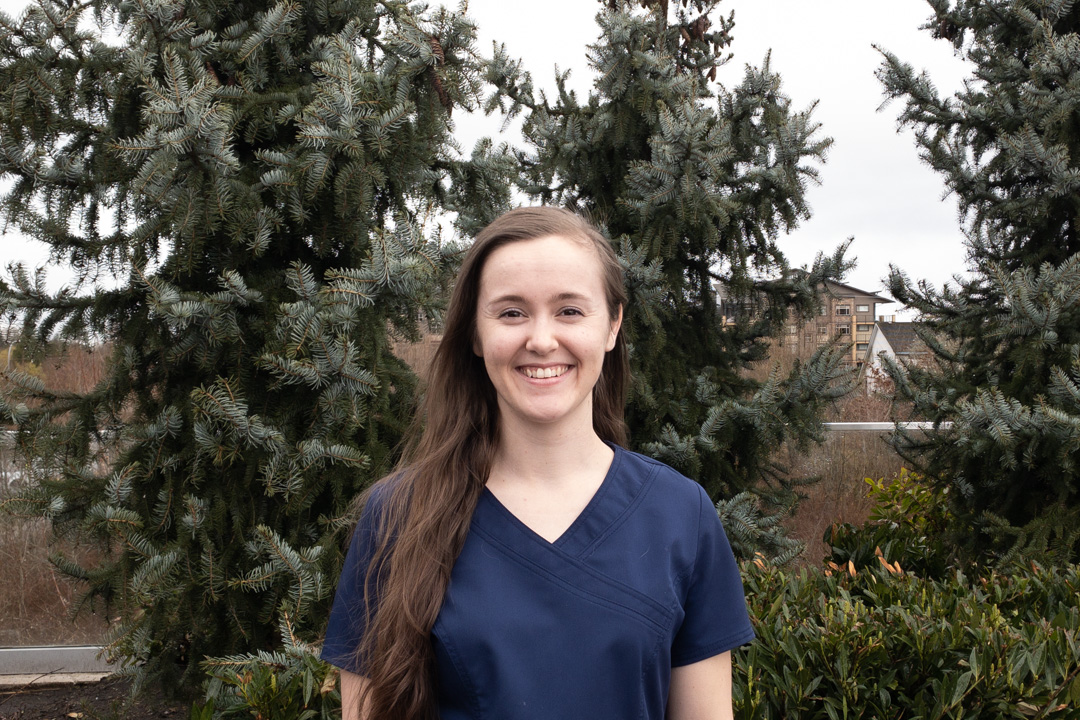 Unit B200 – 20689
Willoughby Town Centre Drive
Langley, BC
V2Y 0X7
T: 604.371.0700
Renée uses light to moderate pressure when addressing her patients concerns. Her treatments include but not limited to Swedish, joint play, deep tissue, pin and stretch, stretching, and range of motion work. She has worked with different physical presentations of occupational related issues ranging from office jobs to first responders.
Renée Van Ramshorst graduated from Columbia Bible College in 2014 with a diploma in Caregiving and Counseling. After completing this program, she wanted to have a more hands-on impact in the health and well-being of those around her. She went on to graduate from the West Coast College of Massage Therapy program in BC in 2015.
Having experienced many injuries playing competitive sports growing up and seeing the benefits of physical therapies on the healing process, she enjoys coming alongside her patients to work through the physical barriers they are facing. From sports injuries, chronic conditions, and work strains, to stress relief, pregnancy changes, and general well-being, she enjoys every aspect of patient care. She believes massage therapy, alongside other physical therapies, is an important part of maintaining a healthy body. Life keeps us busy and it's important to take time to rest, relax, and slow down!
Renée enjoys anything outdoors, having grown up in BC, hiking, snowboarding, being active, and fresh air are an integral part of her lifestyle. When she's not in the clinic you'll find her outside with a good cup of coffee in hand!
Please Contact Us With Any Questions