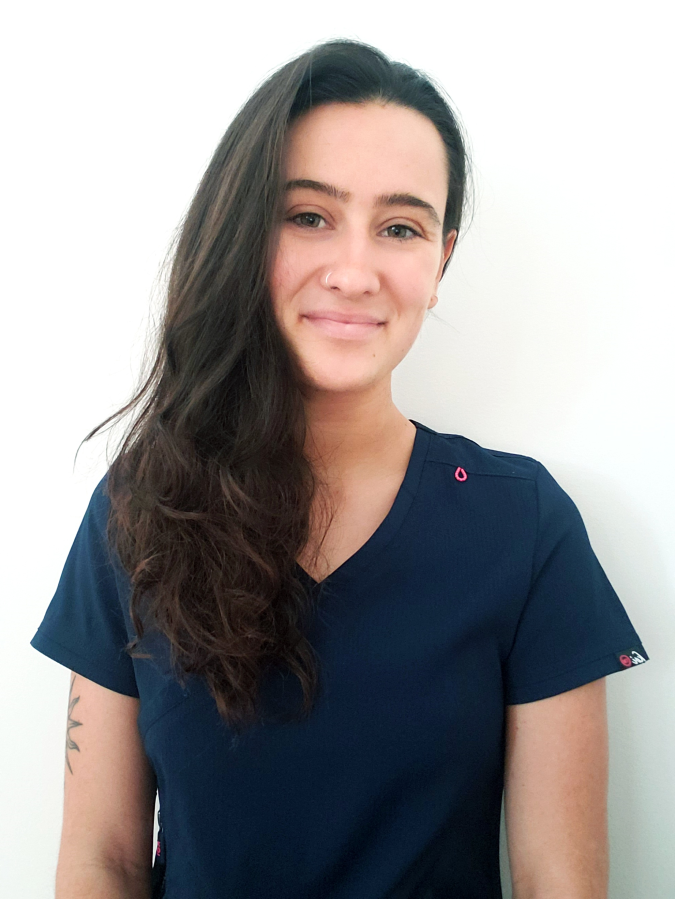 Unit B200 – 20689
Willoughby Town Centre Drive
Langley, BC
V2Y 0X7
T: 604.371.0700
Tessa van de Poll has a passion for creating a client-centric experience that promotes personal wellness. In her practice Tessa has assisted clients with headaches, mechanical low back pain, MVA injuries, acute orthopedic injuries, prenatal and post-partum and more. Each session, Tessa will take an in-depth health history and physical assessment to provide the most effective treatment for the client's goals. Treatment will focus on addressing the origin of the pain through techniques such as: Myofascial Release, Swedish Massage, Orthopedics, Joint Mobilizations and Neuromuscular techniques.
Tessa graduated from Langara College's Registered Massage Therapy Program in 2020 and began practicing in 2021.
Outside of massage therapy, Tessa enjoys hiking, running, yoga and cooking and spending time with friends and family.
Please Contact Us With Any Questions